1970 BKPE CHALLENGER ARCHETYPE HEMI
| | | |
| --- | --- | --- |
| | | |
| STARTING AT : | $ | 124,999.00 |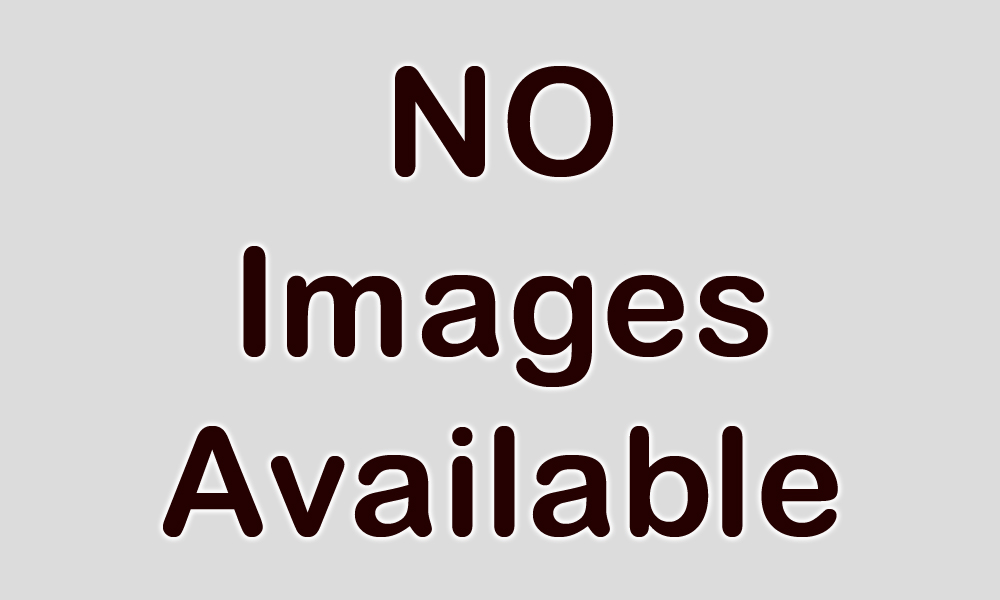 Imagination is a great thing, but it only goes so far, running into the tyranny of reality. Or does it? The 1970 Challenger R/T Hemi is one of the fastest appreciating cars on the market, making it virtually impossible for anyone but the wealthy to own and then too risky to drive lest it be lost in an accident. How you dream of going back to 1970 and buying one fresh off the factory assembly line and driving it for all its worth. Well, now you can! The BKPE Archetype Hemi reproduces the Challenger R/T in exacting detail from the finest parts available. But even more than that, you get the same buying experience they had back in 1970, allowing you to option your Hemi as you see fit. Finally, the Archetype Hemi provides you with the seat-of-your-pants driving experience had by those lucky enough to own the namesake. Your Challenger R/T awaits. What can we build for you?
We invite our clients to review these specifications and available options and then click on Pricing Information to obtain information on how to order your own Challenger Archetype Hemi.
Please note that this vehicle is under development and these specifications may change without advanced notice.
BODY

Body Type
Manufacturer
Condition
Warranty

Coupe with Rapid Transit Performance Package
Dynacorn International
Completely Restored with Factory-Like Body Work and Paint
BKPE 12 Month/12,000 Mile Bumper-to-Bumper, Limited Warranty

POWER TRAIN

Engine

E74 Chrysler 426 CID "Hemi" V-8 Engine – 425hp
Dual Carter Carburetors on a Cross Ram Intake Manifold
Functional Ram-Air Intake System via Shaker Hood

Accessory System

F11 50 Amp Alternator
S77 Power Steering Pump and System

Cooling System

Cooling System 26" High Performance Radiator
7-Blade Torque Drive Radiator Fan
Radiator Fan Shroud


Fuel Delivery

Original-Style Fuel Tank
3/8" Supply Lines and 1/4" Return Line
Mechanical Fuel Pump


Exhaust

Original-Style Cast Iron Exhaust Manifolds
Original-Style Dual Exhaust System with Aluminized Mufflers
Chrome Exhaust Tips Exiting Under Rear Valance


Electrical System

Original-Style Electrical System
F25 – 70 AMP-Hour Battery

Transmission

D21 – 4-Speed Manual Transmission
11" Heavy-Duty Clutch
Floor-Mounted Shifter with Hurst Shifter
Original-Style Linkage and Pedals


Front Suspension

Classic 1970 Front Suspension
S15 – Extra-Heavy Duty Front Suspension Components
S25 - Firm Ride Shock Absorbers
Heavy Duty Sway Bar and Torsion Bar


Rear Suspension

Original-Style Rear Suspension Components
6/5.5-Leaf Multi-Leaf Springs (L/R)
S25 - Firm Ride Shock Absorbers


Driveshaft

Original-Style Driveshaft

Rear Axle

Dana 9-3/4" Axle
D91 Sure-Grip Heavy-Duty Differential
4.10:1 Rear Axle Ratio


Brakes

B51 Power Assist Brakes
10.75" Discs with Single Caliper/11" Drums (F/R)
Original-Style Emergency Brake System
Original-Style Brake Lines and Routing


Wheels and Tires

W21 Chrysler 15x7" Rallye Wheels
Polished Center Cap and Beauty Ring
Goodyear Polyglass GT E60x15 Tires


back to top

INTERIOR

Trim

Original-Style 1970 Challenger R/T Interior
Vinyl Seat Covering
Door Sill Molding
C92 – Protective Rubber Floor Mats
N97 – Noise Reduction Package

Center Console

Original-Style 1970 Challenger Console (C16)
Storage Compartment
Floor Mounted Shifter

Instrumentation

Original-Style Rallye Instrument Cluster
150 MPH Speedometer (With Trip Odometer)
8,000 RPM Tachometer
Oil Pressure Gauge
Fuel Level Gauge
Engine Temperature Gauge
AMP Meter Gauge
Trip Odometer
Electric Clock with Quartz Movement
Simulated Wood Grain Cover
Original-Style Switches
Original-Style Cigar Lighter


Steering

Original-Style 1970 Challenger Steering Column
S83 - Rim-Blow Steering Wheel


Heating System


Original-Style Heater and Windshield Defroster
Original-Style Controls
Original-Style Dash Vents

Lighting

Challenger Light Package (A01)
Ashtray Light
Glove Box Light
Headlight-On Warning Buzzer
Ignition Light with Time Delay
Instrument Panel Flood Lamp with Time Delay
Map and Courtesy Light
Trunk Light

Convenience Equipment


J25 – Variable Speed Windshield Wipers

Safety Equipment


Original-Style 1970 Challenger Safety Equipment
C13 - Front Lap and Shoulder Belts
Rear Lap Belt


Entertainment System


Radio Delete


Trunk


Custom Trunk Paneling with Interior-Matching Colors and Accents
LED Trunk Light

back to top

EXTERIOR

Appearance

Original-Style 1970 Challenger R/T Exterior
"Shaker" Hood & Forced Induction System
J55 – Undercoating and Hood Insulation
Wide Stripes


Safety Equipment

G31 - Passenger-Side Side-View Mirror (Chrome)

Performance

J81 - Rear Spoiler

Top

Painted Steel Top


back to top

OPTIONAL EQUIPMENT

Power Train Options

Transmissions

D34 – TorqueFlite 3-Speed Automatic Transmission with Shift Gate
This option replaces the manual transmission with an automatic transmission.


Interior Options

Trim

J41 – Dress-Up Peddle Trim
Adds chrome sheet metal trim surrounds to the pedals.
Cloth and Vinyl Seat Covering
Adds cloth accents to the standard vinyl seats as well as wood grain door panel inserts with "Challenger" emblems and carpeted lower section with red reflector. This is a BKPE recommended option.
Leather and Vinyl Seat Covering
Adds leather accents to the standard vinyl seats as well as wood grain door panel inserts with "Challenger" emblems and carpeted lower section with red reflector.


Convenience


C62 – 6-Way Adjustable Driver's Seat
Add a mechanism to the driver's seat that allows custom positioning of the seat for driver convenience.
P31 – Power Windows
Adds the convenience of power windows to the vehicle.


Safety Options

G34 – Driver-Side Side-View Mirror with Remote Control
Replaces the standard chrome side-view mirror with a body-colored racing mirror that allows the driver to adjust the mirror from inside the vehicle.
G36 - Side-View Racing Mirrors
This option adds a manually adjusted passenger-side, side-view. body-colored racing mirror. This option includes G34. This is a BKPE recommended option.
H31 – Rear Window Defogger
Adds a Heatercraft forced-air defroster for rear window defogger under a stock vent under the package shelf.


Entertainment
System Options


R35/R31 – AM/FM Stereo with Duel Package Shelf Speakers
Adds an Antique Automobile Radio AM/FM Radio, an entertainment system that provides modern electronics in a package that mimics the original system, to the vehicle, and iIncludes Kenwood speakers mounted in the dash and on the rear package shelf as well as a fender mounted telescoping antenna. This is a BKPE recommended option.


Exterior Options

Appearance Options

M05 – Door Edge Protectors
Adds a decorative metal strip to the trailing edged of each door to protect the door from dings when being opened.
M25 – Custom Wide Sill Molding
Adds a wide custom sill molding strip to the area between the door and the carpet.
M85 – Front and Rear Bumper Guards
Adds bumper guards to the front and rear chrome bumper.
M91 – Trunk Lid Luggage Rack
Adds a chrome luggage rack to the rear deck to transport cargo without damaging the body. This option deletes J81 – Rear Spoiler.
Vinyl Top Roof Covering
Depending on the exterior color, this option adds a black or white vinyl roof covering that is accented with bright metal trim.


Safety Options

G11 – Tinted Glass
Replaces all of the glass with glass with a slight tint to reduce the glare caused by lights exterior to the vehicle.
G15 – Tinted Windshield
Identical to G11 A01, but replaces only the front windshield glass. This is a BKPE recommended option.
J45 – Hood Tie Down Pins
Adds NASCAR-style hood tie down pin add a performance look to your vehicle.
J46 – Locking Gas Cap
Adds a lockable gas cap to prevent the fuel system from being contaminated or fuel stolen.


Miscellaneous
Options

Front License Plate Bracket
For states requiring vehicles be equipped with front license plates, this option equips the Challenger with the bracket to attach the front license plate.
Spare Tire and Jack Equipment
Believing that many of our clients would remove the trunk-mounted spare tire equipment to save unnecessary weight, we have made the provision of the equipment optional.


* Denotes Optional Equipment

Because we are a custom design/build shop, we allow our customers to customize their Super Diablo to make it as unique as they are. Thus, should you want us to design a Super Diablo to fit your vision of the ultimate vehicle, simply go to our Price Information page and tell us what you want or call our customer service department at 1-888-969-BKPE (2573).

Please note that these specifications are subject to change without notice. BKPE assumes no responsibility for any damages resulting from our changing vehicle specifications.