1967 BKPE EMILY MUSTANG-STAGE III
| | | |
| --- | --- | --- |
| FASTBACK STARTING AT: | $ | 229,999.00 |
| CONVERTIBLE STARTING AT: | $ | 239,999.00 |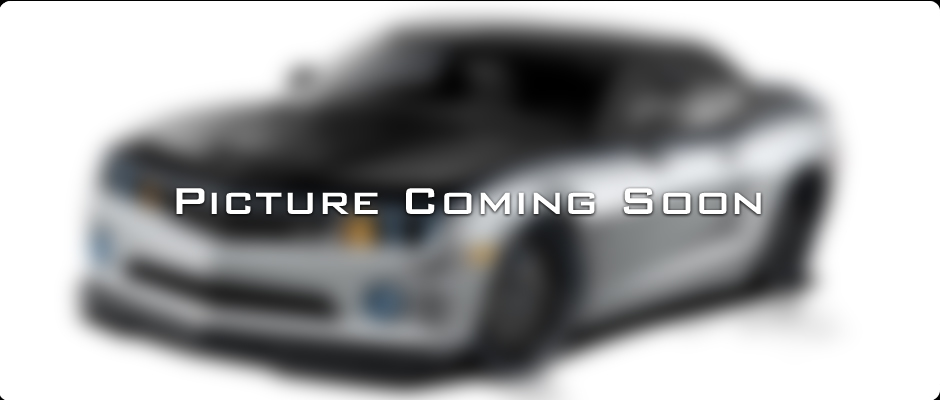 What? The BKPE Emily Mustang-Stage II is not enough for you? For the client who refuses to compromise and wants nothing but the very best in a performance automobile, BKPE is proud to offer the Über Eleanor Mustang: the BKPE Emily-Stage III. Fully and radically customized on the inside and out, this ultimate Mustang represents the state of the art in Mustang design and performance.
We invite our clients to review these specifications and available options and then click on Pricing Information to obtain information on how to order your own Emily Mustang.
Please note that this vehicle is under development and these specifications may change without advanced notice.
BODY

Body Type
Manufacturer
Condition
Warranty

1967 Mustang 2-Door Fastback (FB) or Convertible (CNV)
Dynacorn International (FB) or Ford Motor Company (CNV)
New (FB) or Restored (CVN) with Concourse Body Work and Paint
BKPE 12 Month/12,000 Mile Bumper-to-Bumper, Limited Warranty

POWER TRAIN

Engine

Ford 5.8L Coyote EFI V8 Engine – 1,000hp
JPC Twin-Turbo System with Intercooling
Ford Electronics Package (Performance Optimized)
Ford/March Performance Accessory Drive System
Powermaster Performance Starter
BKPE Custom Ram Air Intake System with K&N Filters

Cooling System

Be Cool Aluminum Radiator
Be Cool Dual Electric Fans and Aluminum Overflow Canister
B&M Oil Cooler with Red Horse Fittings and Stainless Steel Hard Lines

Fuel Delivery

Autoworks International 18 Gal. Aluminum Fuel Tank Set-Up for EFI
Aeromotive A1000 Fuel Pump
Aeromotive A1000 Fuel Pressure Regulator
Aeromotive 100 and 10 Micron In-Line Fuel Filters
Custom Stainless Steel Lines with Red Horse Fittings
Unique Stealth Routing of Fuel Lines for Minimum Visibility
BKPE Custom Engine Cover

Exhaust

Doug's Headers Long Tube Headers with 1-3/4" Pipes
Custom Stainless Steel 3" True-Dual Exhaust System with X-Pipe
Side-Exiting Exhaust Tips at Bottom of Rocker
Magnaflow Mufflers

Electrical

ISIS Power Intelligent Multiplex Electrical System
ISIS Power inTOUCH Max Touch Screen Control System
Optima Red Top Deep Cycle 12V Battery (Trunk Mounted)
Unique Stealth Routing of Harness for Minimum Visibility

Transmission

American Powertrain T-56 6-Speed Manual Transmission
American Powertrain Hydraulically-Actuated Clutch
American Powertrain "Extreme Upgrade" Package to Handle Engine Output
Modified Original-Style Ford Shifter and Knob
Energy Suspension Polyurethane Transmission Mount

Modified Ford 6R80 Electronic 6-Speed Automatic Transmission*
Brand New Ford 6R80 6-Speed Automatic Transmission
Ford Stall Converter
Winters Gate Shifter with LED Shifter Lighting & Grant GTII Shifter Knob
Energy Suspension Polyurethane Transmission Mount
Twist Machines Steering Wheel-Mounted Paddle Shifter

Front Suspension

Detroit Speed Aluma-Frame Front Suspension Cradle
Detroit Speed Rack and Pinion Steering with Ford Power Assist
Detroit Speed Independent Front Suspension
Detroit Speed Aluminum Tubular Upper and Lower Control Arms
Detroit Speed Double Adjustable Shocks
Detroit Speed Anti-Sway Bar
Detroit Speed Shock Tower Delete Plates
Detroit Speed Subframe Connectors
American Power Train Aluminum Transmission Cross Member
Energy Suspension Polyurethane Mounts

Rear Suspension

Control Freak Independent Rear Suspension (Powdercoated)
Adjustable Koni Coil-Over-Shocks
Detroit Speed Minitubs

Driveshaft

The Driveshaft Shop Balanced 3.5" Aluminum Driveshaft

Rear Axle

Control Freak Rear End
3.70:1 Ring and Pinion Gear Set

Drag Racing
Package

Drag Racing Package*
ADD Heads-Up Display with Shift Light and Multi-Gauge Display
BKPE Custom Roll Cage System
B&M Roll Control Unit
"Go-Baby-Go" Activation Button on Shifter (Manual Only)
Delete Rear Seat and Panels In Favor of One-Piece Fiberglass Insert   

Brakes

SSBC 9" Booster and Polished Master Cylinder
Baer Extreme Plus Brake System Package
14" Cross-Drilled and Slotted Rotors (F&R)
6 Piston Calipers (F&R)
Baer Built-In Emergency Brake with Wilwood Cables (Rear Only)
E-Stopp Emergency Brake System with Push Button Activation
Custom Stainless Steel Brake Lines
Unique Stealth Routing of Brake Lines for Minimum Visibility

Wheels and Tires

Front:
HRE P90L 18x7" Wheels
Michelin Pilot Sport PS2 (245/40ZR-18) Tires
Rear:
HRE P90L 19x12" Wheels
Michelin Pilot Sport PS2 (345/30ZR-19) Tires


Custom Wheel and Tire Packages *
back to top

INTERIOR

Trim

Sparco Milano Prestige Leather Front Seats
Sparco Leather Covering Stock Rear Seat
BKPE Custom Dashboard
BKPE Custom Door and Interior Panels
MP Products Kick Panels with Speaker Pods
Lloyd's 4-Piece Floor Mats with "Emily" Embroidery
Upgraded, Plush Carpeting
Dynamat Sound and Heat Control Insulation
Lokar Pedal Pads
Folding Rear Seat*

Console

Custom Console with Integrated Entertainment/Navigation System
Console Mounted Heated Seat Controls*
Floor Mounted Shifter
LED Courtesy Lighting

Steering

Ididit Brushed Aluminum Tilt Steering Column
Grant Evolution GTII Steering Wheel

Instrumentation

ID4 Motion Digital Instrument Cluster
BKPE Custom Instrument Panel
MP Products A-Pillars with Gauge Pods
2-1/16" Ultra-Lite Boost Meter Gauge
2-1/16" Ultra-Lite Fuel Pressure Gauge
LED Turn-Signal, High Beam & E-Brake Indicator Lights
Billet Aluminum Accessory Switches
Keyless Ignition with Push-Button Start/Stop
PLX Devices Multifunction LED Gauge*

Air Conditioning

Vintage Air Gen II HVAC System
Dakota Digital Electronic Controls
Billet Aluminum Bulkhead Located Under Right Fender
Custom Aluminum Billet Vents
Custom AC and Heater Core Lines
Sanden A/C Compressor

Convenience
Equipment

Auto Dimming Rear View Mirror
Electric-Life Power Windows
Pacific Western Design 2-Speed Hidden Wiper System Mounted in the Cowl
12-Volt Auxiliary Power Outlet in Ashtray
LED Auxiliary Lighting
Ash Tray Light
Dome Light
Foot-Well Courtesy Lights
Glove Box Light
Rear Courtesy Lights
Power Side-View Mirrors
Power Door and Trunk Locks
Heated Front Seats with Lumbar Support
Heater Craft Forced-Air Rear Window Defroster (N/A Fastback)

Color Availability

Black with Carbon Fiber, Leather and Brushed Aluminum Accents

Safety Equipment

Stealth LED Side-Marker Lights in Front and Rear Quarter Panels


| | | |
| --- | --- | --- |
| Seat Belts: | Front: | Simpson 5-Point D3 Restraints (2x) |
| | Rear: | Original-Style Deluxe 2-Point Lap Bets (2x) |

BKPE Custom Full Roll Cage System*
FLIR Pathfinder Night Vision System*
Auto Dimming Rear-View Mirror with Built-In Back-Up Camera*
OnStar FMV System with Emergency/Navigation/Safety/Bluetooth Assistance*

Entertainment
System

Alpine/JL Audio Infotainment System
Alpine INE-W927HD AM/FM/CD/DVD Navigation System
JL Audio XD700/5 5 Channel Amplifier
JL Audio C5-525 5.25" Component Speakers (2x)
JL Audio C2-690tx 6x9" 2-Way Speakers (2x)
JL Audio 10w3v3 10" Subwoofer

Trunk

Custom Trunk Paneling with Interior-Matching Colors and Accents
LED Trunk Light
Convertible Body Style Only

back to top

EXTERIOR

Appearance

Shelby GT500E "Eleanor" Appearance Package
Eleanor-Style Fiberglass Front Lower Fascia Panel
Billet Grill Insert
Integrated Fog Lights
Secondary, Inboard HID/Xenon Headlights
Eleanor-Style Fiberglass Upper Fascia Panel
Billet Grill Insert
Integrated Turn-Signal Indicators
Eleanor-Style Fiberglass High-Rise Hood with Anvil Hood Vents
Eleanor-Style Fiberglass Front and Rear Fender Flares
Eleanor-Style Fiberglass Rocker Panels with Exhaust Cutouts
Eleanor-Style Fiberglass Upper Side Scoops (FB Only)
Eleanor-Style Fiberglass Lower Side Scoops with Brake Cooling
Eleanor-Style Fiberglass Quarter-Panel Extensions
Eleanor-Style Fiberglass Trunk Lid with Integrated Spoiler
Eleanor-Style Rear Valance with 19767 Mercury Cougar Taillights
Eleanor-Style Emblems and Badging
Aerocatch Hood Retainer Pins
BKPE Custom Core Support Shroud
C5 Corvette Side-View Mirrors
Custom Back-Up Lights Mounted on Rear Lower Valance
Flush Mounted Front and Rear Glass
Monochrome Color Package
Ringbrothers Billet Hood Hinges
Scott Drake Billet Gas Cap with BKPE Logo
Shaved Rear Bumper with LED "E-M-I-L-Y—M-U-S-T-A-N-G" Lettering
Smoothed Firewall
Smoothed Quarter Panel-to-Rear Lower Valance
Smoothed Trunk Area Joints (CVN Only)
Electric Life Power Front-Opening Hood*
Front License Plate Bracket and Frame*

Color & Graphics Availability

Black with Full Length Blue, Gray or White Stripes
Blue with Full Length White Stripes
Gray with Full Length Black or White Stripes
Red with Full Length Black or White Stripes
Silver with Full Length Black, Blue or White Stripes
White with Full Length Black, Blue or Gray Stripes
Yellow with Full Length Black Stripes

Show Package

Show Package*
Body Colored Engine Block with Chrome Accents
Chromed Front and Rear Suspension Components
Electric-Life Forward-Opening Power Hood
LED Grill, Undercar and Wheel-Well Lighting
Smoothed & Painted Underside

Safety Equipment

Stealth LED Third Brake Light Hidden in the Rear Panel
Stealth LED Side-Marker Lights in Front and Rear Quarter Panels
Side-View Mirrors with Built-In Turn Signals*
Autostar Blindspot Detection System*
Mobileye Collision Avoidance System*
Tinted Windshield
Tinted Windows*

Tops

Painted Steel Top
Power Canvas Convertible Top with Glass Rear Window*

Lighting

Exterior-Wide HID/LED Lighting Package
Hamsar Projector Headlights
LED Back-Up Lights
LED Fog Lights
LED Parking/Turn Signal Lights
LED Side Marker Lights
LED Tail Lights with Sequential Turn Signal Indicators
LED Rear License Plate Light

back to top

* Denotes Optional Equipment

Because we are a custom design/build shop, we allow our customers to customize their Emily Mustang-Stage III to make it as unique as they are. Thus, should you want us to design a Emily Mustang-Stage III to fit your vision of the ultimate vehicle, simply go to our Price Information page and tell us what you want or call our customer service department at 1-888-969-BKPE (2573).

Please note that these specifications are subject to change without notice. BKPE assumes no responsibility for any damages resulting from our changing vehicle specifications.